Latest High Quality Medical Treatment Fused with History and Achievements.
Jujin Hospital has been studying cosmetic surgery and aesthetic surgery even before WWII and was established by Dr. Fumihiko Umezawa, a pioneer of cosmetic surgery in Japan.
We have a history and record of more than 70 years. We use techniques cultivated and passed down over the years we have been in practice.
Now, we have skilled doctors with much experience in difficult surgeries of face and bone. We also have doctors who are skilled in using latest equipments and are familiar with the details of skincare.
We offer answers to a wide range of needs and requests of all our patients, from professional cosmetic surgical operations to non-incisional treatments.
Working with World-Renowned Doctors
Since the first director, Jujin Hospital has been engaging in international activities, making Jujin Hospital one of the most prestigious hospitals in Japan to be recommended overseas. There are some patients from overseas requesting for the director through the introduction of other patients who had been treated at Jujin Hospital. To offer our skills in an international scale, we are in partnership with an interpreting company to accommodate patients from overseas and contribute internationally.
Accessible Location
Our hospital is currently located on a bustling street of Ginza. The former building used to be in Shinbashi. However, there are patients who still come to our hospital from that time. The current place is also easy to access by trains. To respond to the need of some patients who wish to have treatment during their vacation, we are open during long vacations such as summer vacation and new year's holiday. We will endeavor to adjust our business hours for our patient's convenience. Please feel free to contact us if you have any special circumstances.
- Introduction of the Director and Doctors -
Dr. Ebara(Makiko Ebara)
Memberships
Anesthesiologist
Member of the Japanese Society of Aesthetic Surgery
Member of the Japanese Society of Aesthetic Dermatology
Member of the Japanese Society of Anti-Aging Medicine
Career
1995    
Graduated from the University of Nihon, Faculty of Medicine.
2000 – 2007 
Worked at Komuro Cosmetic Surgery Clinic.
2002 – 2004 
Worked at Kanagawa Hospital. Part-time work
2005 – 2010 
Worked at Ichikawa Hospital. Part-time work
2007 – 2011 
Worked at Verite Clinic.  Part-time work
2007 -   
Work at Shiromoto Clinic.  Part-time work
2008 -   
Work at Jujin Cosmetic Surgery.  Part-time work
The Reason I Became a Cosmetic Surgeon
I was interested in the human eye since the time I was aiming to be a doctor and entered the field of ophthalmology.
I assisted in the treatment of cataract, glaucoma, strabismus and retinal detachment, as well as examining patients with myopia, presbyopia and external injury. As I daily interacted with patients, I noticed some also had cosmetic concerns such as sagging eyelids and double eyelid aside from ophthalmic treatments.
Therefore, I began to be interested in the field of cosmetic surgery.
For example, thyroid tumors or Graves' disease may cause swelling of the eyes.
Even if there is swelling of the eyes and there are no other symptoms, and if the hormone level stabilizes by medical treatment, the treatment will be finished at that stage. However, in many cases, eye swelling is not resolved and remains, leaving the patient much concerned. Cosmetic surgery is the answer to solve such concerns.
Utilizing the experience and knowledge I gained as an ophthalmologist, I stepped into the field of cosmetic surgery because I wanted to be a doctor who can solve patient's troubles and enhance patient's health in both body and mind.
Dr. Hitoshi Umezawa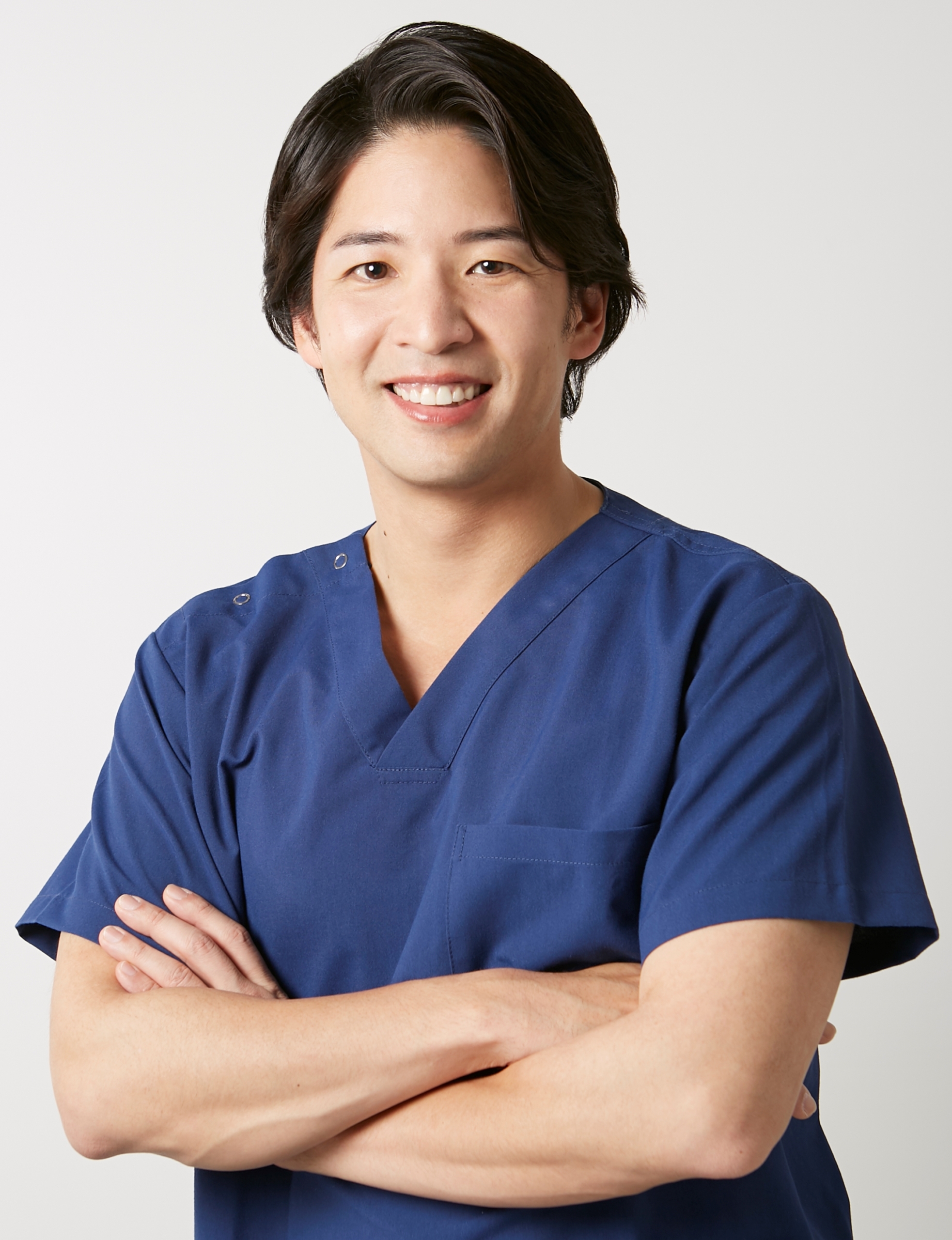 Memberships
Member of Japan Society of Aesthetic Plastic Surgery
Member of the Japanese Orthopedic Association
Member of the Kanto Society of Orthopedic and Traumatology
Member of the Japanese Society for Regenerative Medicine
The Japanese Orthopedic Association Specialist
Career
2010 
Graduated from Keio University, School of Medicine, Department of Orthopaedic Surgery
2013 
Worked at Japanese Red Cross Shizuoka Hospital
2016 
Worked at International University of Health and Welfare, Mita Hospital
2018 
Worked at Saiseikai Yokohamashi Tobu Hospital
The Reason I Became a Cosmetic Surgeon
My grandfather was the founder of Jujin Hospital , and I grew up looking at my father who inherited his wishes and continued the hospital.
I first listened our philosophy that "beauty leads to happiness" from my father.
After that, I had the opportunity to see a patient who had cosmetic surgery and expressed her gratitude to my father with a big smile, and at that time I understood the philosophy.
"Being beautiful makes a person feel confident and happy." I thought that the cosmetic surgery that my grandfather pioneered and spread was wonderful, and I decided to follow his path.
Medical care is advancing continuously, and new technologies as well as machines are being developed in cosmetic surgery ever since.
As a cosmetic surgeon, I would like to do my best to make patients "happier".
Hospital name
location
JEWEL BOX GINZA 5F 8-9-15 Ginza Chuou-ku Tokyo 〒104-0061
TEL / FAX
Nearest station / Access information
・Tokyo Metro Ginza Line "Ginza Station" a 5-minute walk from A3 Exit
・Tokyo Metro Ginza Line and Toei Subway Ginza Line "Shinbashi Station" a 3-minute walk from 1st Exit
・JR Line "Shinbashi Station" a 7-minute walk from Ginza Exit
・New Transit Yurikamome Line "Shinbashi Station" a 4-minute walk from 1C Exit
- Access Map / Business Hours -